Regardless of the size of your project, we'll carry it out with rigour and high-quality standards.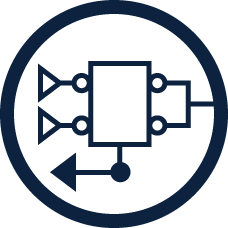 Primma uses Altium Designer in order to design circuit diagrams and printed circuit boards. In addition, we have developed an elaborate library of components that allows us to reduce design time.
Our vast experience in electronics allows us to design circuits for almost any application: analog electronics, digital electronics, power electronics, switching power supplies, circuit boards with low current consumption, high-performance circuit boards, and more.
Our design process follows a rigorous procedure (design review, DFM, 3D simulation, standards compliance, etc.). This process allows us to achieve very high product quality on time—and without compromise.