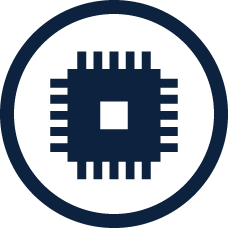 Primma Microtechnologies was founded in 2008 by two electronic designers that had many years of experience. Thanks to its proven and recognized expertise, Primma assists companies in developing new products, provides technical advice, and oversees the entire product certification process.
With a Bachelor's Degree in Electrical Engineering from Université Laval and several years of experience in developing cutting edge electronic systems, Pierre Richard has worked on many major and highly complex projects. He has also carried out numerous certification projects for different types of electronic devices.
Michel Mailloux's background and training in electronics enabled him to work as an electronics designer in different companies. With many years of experience in the field, he has developed an enviable expertise in designing both analog and digital circuits. He co-founded Primma in 2008 to offer clients custom services for electronic products.